The Hellenic Initiative has helped these recent startups
Greeks Helping Greeks
About The Hellenic Initiative
About THI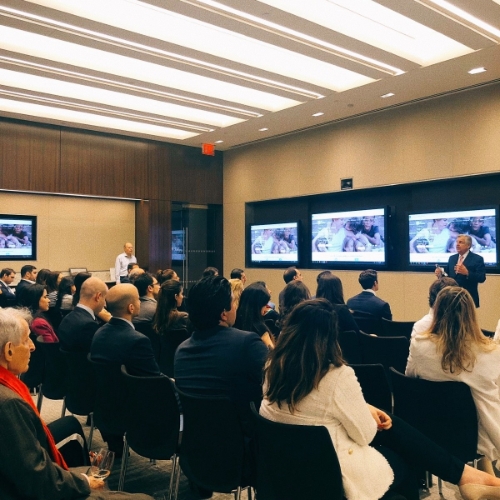 About THI
Since our founding in 2012 The Hellenic Initiative (THI) has been working diligently to train, mentor, and create jobs and economic opportunities for Greeks of all ages and backgrounds. We are proud of the organizations and the program that we support working side by side with teams on the ground, trying to make a real difference for thousands of Greeks. Today our work is needed more than ever.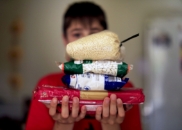 Direct Crisis Relief
THI, together with its relief partners, is answering the call by providing a critical safety net to families hardest hit by the crisis
Learn More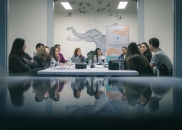 Economic and Entrepreneurial Development
THI is supporting initiatives that promote near-term job growth while laying the foundations for long-term strategic development:
Learn More
Greece is not Greece right now.
Greece is not Greece right now.
Greece is not Greece right now. Its beating heart has been slowed, its colors muted, and its voice quieted. Tourists trickle through streets that are accustomed to bustling masses. So much of what we love about our vibrant country has been muffled by a virus that feeds on community, socialization and hospitality.
Startups that we worked with in the past are now starving for cash. Many other businesses had to lay off their staff and all that is happening in a country that is still in recovery. It was an easy call for us to double down on our Economic Development assistance trying to help as many as possible.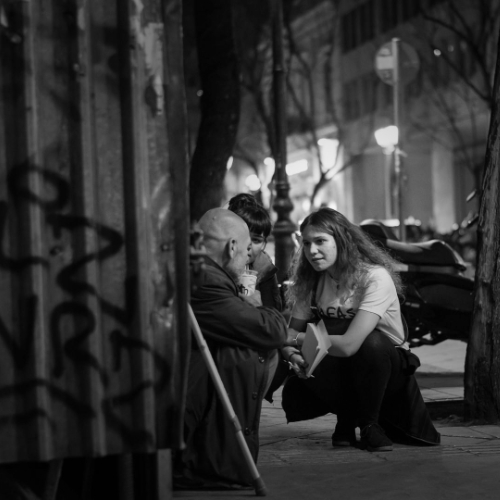 Making Progress
Making Progress
Through our work with programs like the Athens Venture Fair, Envolve Greece and Venture Garden we have worked with high-growth startups, helping them raise capital, get advice and expand their markets. This year we are launching a new program called the Venture Impact Award (VIA).
Programs: THI's Economic Development Activities at a Glance
THI's Economic Development Activities at a Glance
Since our founding in 2012 The Hellenic Initiative (THI) has invested over 60% ($10 million) of its total philanthropic dollars to train, mentor, and create jobs for Greeks in Greece, and to support Greek entrepreneurs start, grow and expand Greek companies.
We are proud of the organizations and programs that we support.
In Greece, THI Supports and Funds the Largest and Most Successful:
Job Creation Program

1,600 direct jobs created
Working with Greece's top 600 companies
150,000 hours of training delivered 90% rentention rate

Entrepreneurial
Education Course

1,200 partners from 14 cities
Working with Greece's top 600 companies
660 business ideas evaluated

Pitching Event

Over 60 high growth companies mentored
Over 500 international investors participated
Greece's only American-style pitching event

Business
Plan Competition

8 years supporting leading startups in Greece
Over 7,000 business plans evaluated
Over 30,000 entrepreneurs engaged
Over €5 million in funding awarded
Impact: THI's Economic Development Activities at a Glance
THI's Economic Development Activities at a Glance
Since our founding in 2012 The Hellenic Initiative (THI) has invested over 60% ($10 million) of its total philanthropic dollars to train, mentor, and create jobs for Greeks in Greece, and to support Greek entrepreneurs start, grow and expand Greek companies.
We are proud of the organizations and programs that we support.
THI Programs' Aggregate Impact on Greek Economic Development and Entrepreneurship
Over €100 million
investments unlocked

Invested $10 million in promising Greek startups

Engaged with over 55,000 entrepreneurs and job seeking millenials

Gave back 15,000 hours of volunteer community service
The Venture Impact Awards
Honoring a Greek Startup for their exceptional work
Providing Help
The VIA will provide much-needed help and support to startups vetted by a team of judges seeking capital to expand and create new jobs.
Problem Solving
Award winners will be selected based not only on their ability to generate financial returns but also on how they address critical markets and how they solve a range of social and environmental problems.
Social Impact
The VIA will act as a tool that promotes early-stage impact investing designed to help companies produce returns while having a measurable social impact.
Award Winners
The VIA will initially employ a number of cash prizes valued at $25k each. Award winners will range according to the quality of the applications received.
Investing
The VIA will invest in various business sectors that Greece can offer a strong value proposition like Software & Deep Tech, Healthcare & Life Sciences, Agro & Food, Tourism & Real Estate.
Meet the 2020 Judges
Winners are selected by a panel of prominent business leaders within the Hellenic community.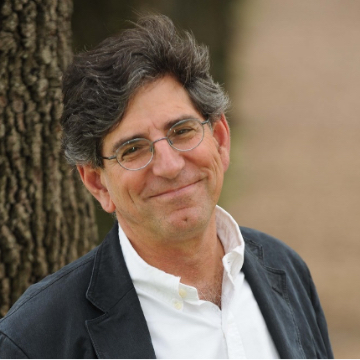 Kimon Angelides, PhD., MBA
Founder
Merlin LifeSciences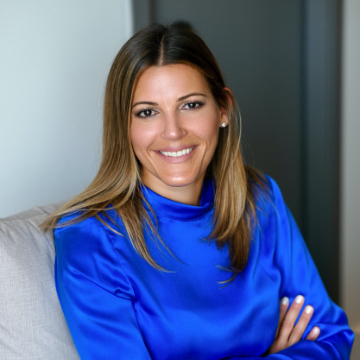 Anna Antonopoulos
Vice President of Finance
Antonopoulos Group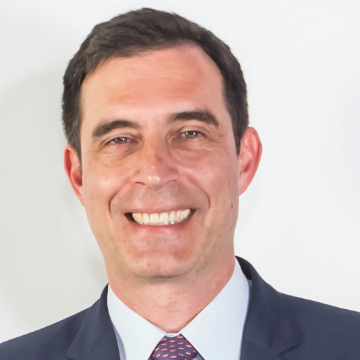 Dr. Spyros Arsenis
Coordinator
NBG Business Seeds program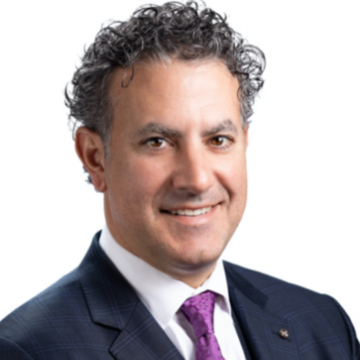 Michael N. Bapis
Managing Director, Private Wealth Advisor
Vios Advisors at Rockefeller Capital Management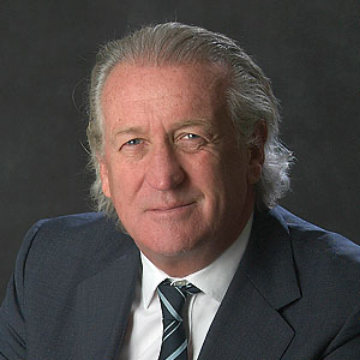 Jeremy Downward
Executive Director
Alpheus Advisors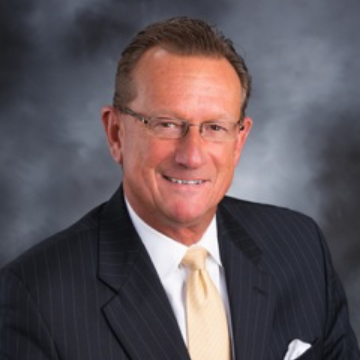 Kurt Heiar
Associate Professor & Director
UI Statewide Venture School Program, University of Iowa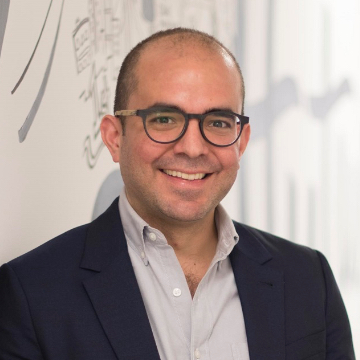 Spyros Ladeas
Head of Content
Founders Forum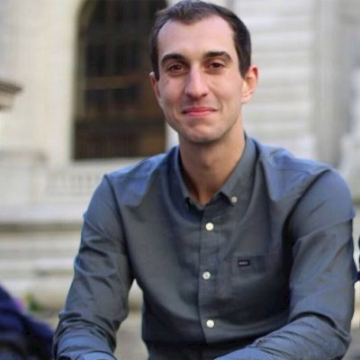 Anthony Liveris
Co-Founder
Applecart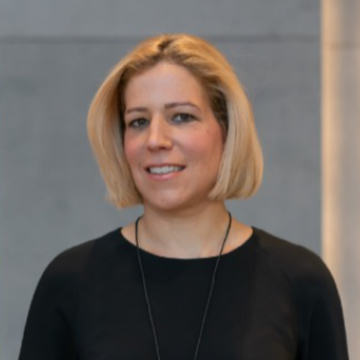 Cleo Lymbreris
Group Treasurer
Public Power Corporation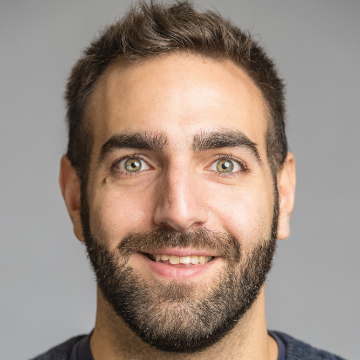 Kostapanos Miliaressis
co-Founder
ethelon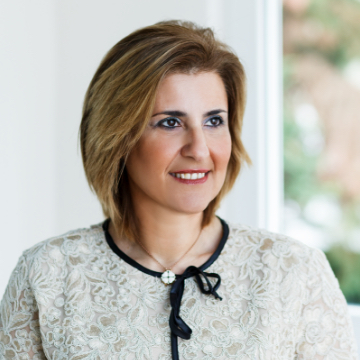 Rebecca Pitsika
Founder
People for Business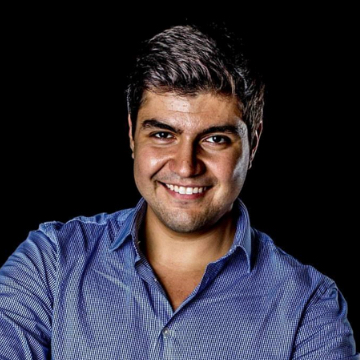 Peter Polydor
Founder and President
Ergo Holdings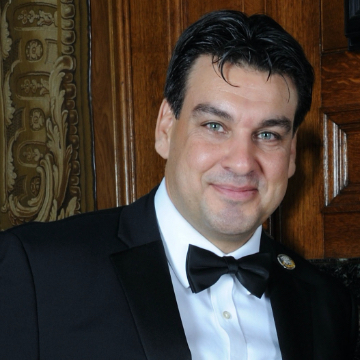 Omiros Sarikas
Managing Partner (CEO) and founding member
Brookstreet Equity Partners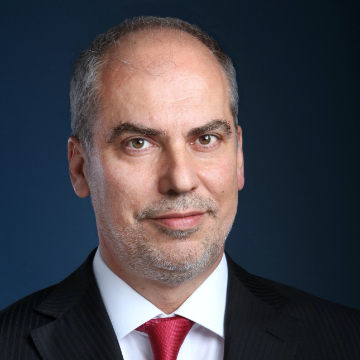 Andreas Taprantzis
CEO
Avis Greece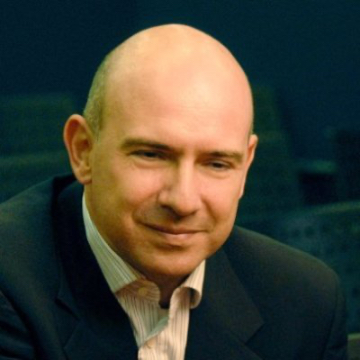 Chris Tsangos
Chairman
Youth Entrepreneurship/Junior Achievement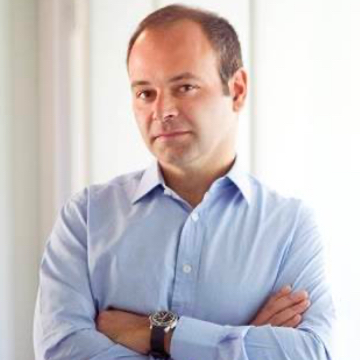 Marco Veremis
Co-founder and Executive Chairman
Upstream, Partner at BigPi Venture Capital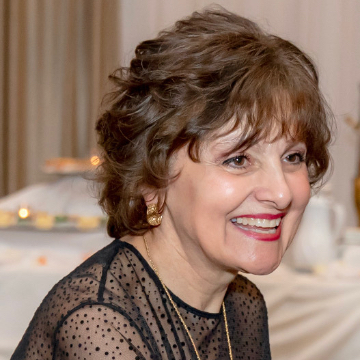 Harriette Condes-Zervakis
Retired secondary school educator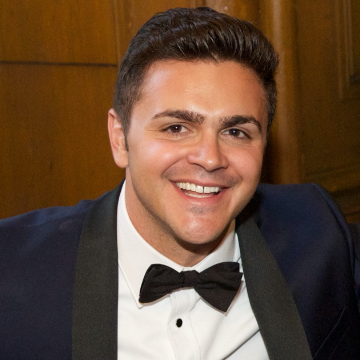 Pete Zervakis
News anchor and reporter
NBC affiliate WTMJ-TV
Kimon Angelides, PhD., MBA
Founder
Merlin LifeSciences
Founder, Merlin LifeSciences
Founder and CEO, EarlyBird Pharma
Managing Partner, Ithaca LifeScience Partners Investment Fund
Kimon Angelides is the founder of six healthcare companies: FemTec Health, Merlin LifeSciences, Vivante Health, EosHealth which became Livongo (NASDAQ: LVGO) and debuted in July 2019 with a $355M IPO at a $4.4B valuation and recently to be acquired for $18.5B by Teladoc, DiabetesAmerica, a network of diabetes centers that pioneered bundled payment and provider risk models, and mAbGen, a cancer biotech company that partnered with world-renowned MDAnderson Cancer Center and was acquired by Valeant Pharmaceuticals.
Kimon recently received the digital health Founder of the Year Award from Rock Health, Goldman Sachs, and PacWest Bank for his contributions and work in digital medicine. Kimon's newest companies, Merlin LifeSciences and EarlyBird Pharma were created in 2020 to bring together all digital health and pharma to tackle some of the most complex health conditions using state of the art technologies. The companies take a multidisciplinary approach using digital therapeutics, diagnostics and discovery medicine, devices, AI and deep learning, and analytics. Vivante Health, was created in 2016 after Livongo to meet the needs of people who have invisible and stigmatized diseases, starting with digestive health using digital health tools, telemedicine, and biometric devices.
Prior to his healthcare career, Kimon led for Tanox, Inc., a biotech company now part of Genentech, Director of Strategic Development at St Luke's/Texas Heart Institute, Professor and Chair of Cell Biology and Biomedical Sciences at the University of Durham in the UK building the pre-clinical services for a new medical school, Professor of Cell Biology, Neuroscience, Biochemistry, and Molecular Biophysics at Baylor College of Medicine, and Associate and Assistant Professor at the University of Florida and McGill University. Kimon has served on the National Medical Advisory Boards of the National Multiple Sclerosis Society, Muscular Dystrophy Association, and the National Institutes of Health. Kimon was a Research Career Development Awardee of the National Institutes of Health, a Mombusho Scholar of Japan, Distinguished Professor at INSERM/Centre National de Recherche Scientifique of France, and a Basil O'Connor Scholar from the March of Dimes Birth Defect Foundation. He has published over 100 papers and holds more than 60 patents. He has a PhD in Bio-organic Chemistry from the University of California and has graduate degrees in business, laws, and public health.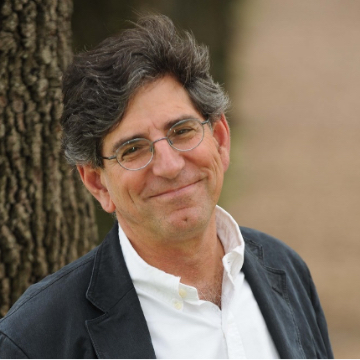 Anna Antonopoulos
Vice President of Finance
Antonopoulos Group
Anna is Vice President of Finance of the Antonopoulos Group since 2005, a dynamic hospitality and real estate company with a portfolio of boutique hotels, restaurants and spas in Montreal. In the last 15 years, the Group has experienced a substantial growth in hotel rooms, restaurants and real estate holdings, counting today over 500 rooms, 15 restaurants and 2 spas. Working for a business that was co-founded by her father and uncle, built from the ground up almost 50 years ago, Anna learned from a young age that the hotel and restaurant business is all heart and hard work. Over the past many years, the group has been recognized on several occasions for its exceptional contribution to regional tourism and award winning properties, three of which recently landed in the 2020 Top 10 Hotels Canada by Condé Nast Traveler.
As VP Finance, Anna ensures that the finance and property management team stay in line with stated objectives, oversees treasury and risk management, manages debt facilities and assets, performs the due diligence for potential acquisitions, and plays a significant role in the Group's strategic leadership. She started her career at Pwc in audit and assurance after earning a chartered accountancy degree.
Anna is an executive board member of THI Canada since its inception in 2016.
Anna was also a board member of the Foundation of the Contemporary Arts Museum of Montreal since 2011. The Antonopoulos Group has been honored with the Montreal Arts-Business Award for their continued support of the arts.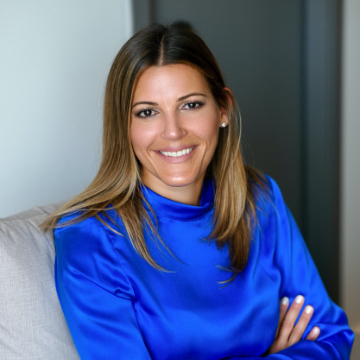 Dr. Spyros Arsenis
Coordinator
NBG Business Seeds program
Dr. Spyros Arsenis is Coordinator of the NBG Business Seeds program and the initial coordinator of the act4Greece crowdfunding platform. Member of the advisory boards of Uni.fund, Metavallon, Big Pi and OK!Thess. Also member of the board of Hellenic Society of Environment and Cultural Heritage and member of the American-Hellenic Chamber of Commerce's Education, Innovation and Entrepreneurship Committee.
He is an Electrical Engineer with 25 years of professional multi-sector, multi-discipline experience in Greece and abroad on international telecom projects, business banking and innovation, and is also the author of 7 books on ICT and the Internet.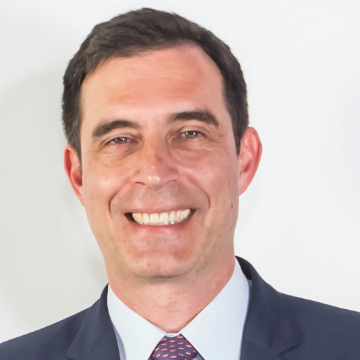 Michael N. Bapis
Managing Director, Private Wealth Advisor
Vios Advisors at Rockefeller Capital Management
Michael N. Bapis, Managing Director and Private Wealth Advisor with Vios Advisors at Rockefeller Capital Management, brings over 20 years of wealth management and private banking experience to the practice who collectively oversees approximately $1.2 billion in assets under management.
Michael is dedicated to assisting clients and families, institutions and professional athletes and entertainers by providing knowledgeable insight and highly personalized client service. In utilizing global asset allocation concepts and tactical investment strategies, Michael works with clients and families to create financial portfolios that align with long-term goals and optimize their wealth.
Michael has an extensive background in private banking and alternatives. As a member of the CAIS Advisory Council since its inaugural year in 2018, Michael was selected as a key industry influencer to provide valuable and insightful perspective on alternatives, specifically within the CAIS platform and the overall private equity space. The Council is comprised of Barron's top- ranked registered investment advisors like Michael, as well as the nation's largest RIA platforms, leading independent broker- dealers, globally recognized product managers, independent custodians and other key market participants.
As Head of Sports and Entertainment at Rockefeller Capital Management, Michael understands the intricacies of financial planning for professional athletes and is dedicated to providing the necessary resources, education and investment strategies to promote financial stability throughout the arc of every athlete's career. In his client-centric approach, Michael excels at managing relationships with the athletes, as well as their families and additional centers of influence, to encourage seamless communication and to create a strong bond of trust to create a lifetime of financial prosperity and stability for the duration of their careers and beyond.
Michael is a recognized thought leader within the financial services industry, having appeared on CNBC's Trading Nation and Worldwide Exchange, CNBC Squawk Box Asia, Bloomberg TV and Yahoo Finance as well as quoted in The Wall Street Journal, CNBC.com, Reuters, Financial Planning and Investment News. In addition, he has been named to the Barron's Top 1,200 Advisor list from 2014-2019, Forbes Best In-State Wealth Advisors List from 2017-2020, and Financial times Top RIA in 2017.
Michael's passion for philanthropy has had a tremendous impact on both his professional and personal life. As former Chairman of The Ronald McDonald House of New York Greek Division, Michael has led tremendous fundraising efforts in support of the organization. He was also named as the 2019 Honoree for the annual Tuesday's Children Plandome Benefit, an award that recognizes a renowned individual in the community for their passion for volunteerism. Michael also wears a myriad of hats on Long Island organizations and the Greek Community, including Leadership 100, Hellenic Hearts, Archangel Michael Church, HANAC and The Hellenic Initiative.
Michael earned both his B.A. degree and his MBA from The University of Utah in 1996 and 2004. Michael was a member of the golf team during his undergraduate career. In addition, Michael played basketball overseas at the American College of Greece from 1995-1996. He currently resides on Long Island with his wife, Helen, and two daughters, Maria, 15 and Georgia, 12.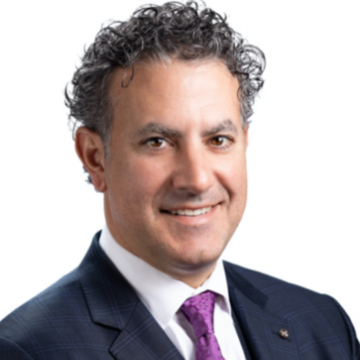 Jeremy Downward
Executive Director
Alpheus Advisors
In 2016 Jeremy set up Aristeus, a fully regulated asset management firm in Cyprus and is the company's CIO.
In 2001 Jeremy set up a family office managing the investments of a prominent European family. The office made investments across the asset class spectrum in developed and emerging markets. He acted as CIO until late 2015 and remains a board member.
Previously Jeremy was a founding partner and board member of Greece's first investment bank, Alpha Finance from 1989 to 2001. Alpha Finance listed on the Athens Stock Exchange is April 1995 and was sold to Alpha Bank in 2001.
Prior to Alpha Finance he worked at Continental Illinois Bank in New York, Athens and Piraeus.
Jeremy graduated from Leeds University in 1976.
He sits on the boards or advisory committees of various companies, investment vehicles, educational bodies and NGOs.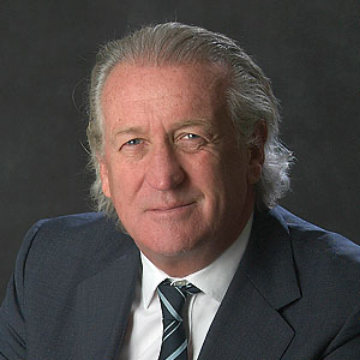 Kurt Heiar
Associate Professor & Director
UI Statewide Venture School Program, University of Iowa
Kurt Heiar is an accomplished corporate executive, serial entrepreneur, and University of Iowa Associate Professor in the professional MBA program. Kurt has been the President & CEO of multiple early stage companies for John Pappajohn, including his current role as CEO of Inseer, Inc., a company combining 3D computer vision, artificial intelligence, and ergonomics to predict and prevent injury in the industrial manufacturing, shipping, and food processing industries. Before leading six start-up companies to date, Kurt served as Vice President, Marketing & Strategic Planning, at Baxter Healthcare Biosciences and as a Director of Global Business Development, Oncology. Over the past six summers pre-Covid, Kurt worked in Greece for The Hellenic Initiative organization, where he helped co-develop the Greek Venture Capital Fair and advised 45 companies to date there. In 2018, Kurt traveled over 1,975 kilometers across Greece on a multi-city media tour, co-sponsored by THI and the U.S. Embassy, delivering business keynotes.
At the University of Iowa, Kurt is UI Director of statewide Venture Schools, a program for new and existing companies that wish to learn new techniques on business model development. As a full-time Associate Professor Kurt teaches in the MBA programs in Iowa, Hong Kong, and Italy, and with the Iowa Medical Innovation Group.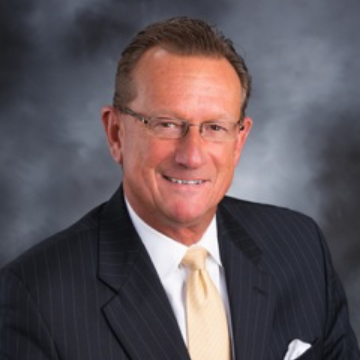 Spyros Ladeas
Head of Content
Founders Forum
Spyros Ladeas is Head of Content at Founders Forum in London, Europe's preeminent tech entrepreneur network of tech founders, CEOs, investors and government leaders; with the aim to catalyse discussions and initiatives on how tech can help solve today's major challenges from sustainability, climate change, education and health. Spyros is originally from New York and a Boston College graduate in Economics. He is also very interested in supporting the Greek tech ecosystem with international links and connecting with other major tech hubs.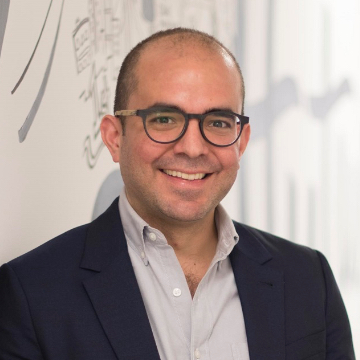 Anthony Liveris
Co-Founder
Applecart
Anthony Liveris is a co-founder of Applecart, a leading data analytics firm in the United States, as well as an experienced investor in early-stage technology companies.
Anthony has a long history of working in technology and government. A recent graduate of Oxford's Blavatnik School of Government (MPP 2019), he is now employed as Assistant to the CEO of Fortescue Future Industries (FFI). Anthony graduated with Honours from the University of Pennsylvania in 2014 (BA in Political Science, History), and is passionate about the intersection of government and the private sector.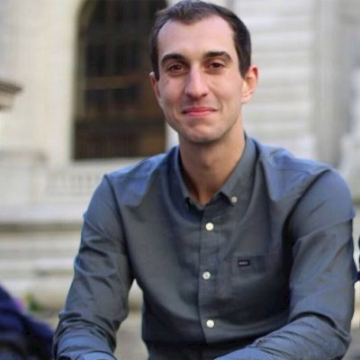 Cleo Lymbreris
Group Treasurer
Public Power Corporation
Cleo made a life-change to move back to Greece in 2001, after growing up in the US since 1986, where she had started her professional career after completing her high school and university studies.
She has built a diverse level of experience all around the credit sector in Greece for almost 20 years, having worked in Corporate Finance at Citigroup Athens and then HSBC, where she originated and executed debut high yield bond issues for Frigoglass, Intralot and Motor Oil Hellas. Later, she joined Pillarstone, a KKR-backed distressed private equity firm aimed at supporting banks with non-performing corporates based in Greece.
She has since moved into the industrial and power sector, supporting Mytilineos SA as Investor Relations Director and more recently at PPC (Public Power Corporation), as Group Treasurer. She is also a Non-Executive Board member at Optima Bank SA.
Cleo has been passionately supporting the start-up community in Greece and THI, having been a mentor at Venturegarden, a judge at VentureFair as well a Non-Executive Board member of a THI start-up, RT Safe SA.
Cleo is a graduate of Columbia University, having completed both Bachelors' and Masters' degrees in Mechanical and Financial Engineering, respectively. As a Columbia alumna in Greece, she has been supporting the undergraduate admissions program of her university as an interviewer for over a decade.
Prior to her move to Greece, Cleo worked as a pneumatic territory manager at Parker Hannifin, among the largest diversified industrials companies in the US, and the industrials investment banking team at Deutsche Bank Alex Brown in New York.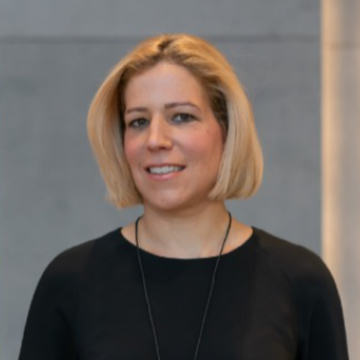 Kostapanos Miliaressis
co-Founder
ethelon
Kostapanos Miliaressis is enthusiastic and multipotentialite, characterised by his passion for innovative ideas, social impact and entrepreneurship. He is co-Founder of ethelon an organization promoting volunteering in the Greek society and creating the adequate framework for cooperation between volunteers, NGOs and companies, aiming for a more active and equal society. Through his work, he has collaborated with top Fortune 500 companies, received international recognition from the Ashoka Foundation as a Changemaker, spoke in TEDx events, featured in the Forbes 30 Under 30 list, in the category of Social Entrepreneurs, received a Fellowship from the United States Department of State, and has been chosen from Adecco Group in the Top Entrepreneurs List of Central, Eastern Europe. He has traveled to 47 countries and been part of initiatives in the 11 of them. Currently, he is pursuing his MBA degree focused in Social Innovation at Gabelli Business School of Fordham University in New York, answering his calling to move from linear to exponential, while empowering the corporate global philanthropy and employee giving back initiatives of AbbVie in North Chicago.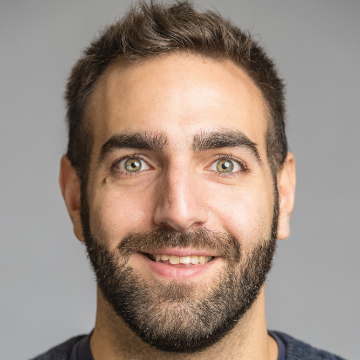 Rebecca Pitsika
Founder
People for Business
Rebecca is a dynamic human resource professional, with more than 25 years of experience. During her career, she has worked in well- known local and multinational companies, including Ericsson, Laiki Bank and Manpower, where she held the role of HR Manager and member of BoD.
In 2007, she founded People for Business, a top strategic human resources solutions firm, in which she currently holds the CEO role.
In 2012, she was awarded as the "Best Young Entrepreneur for Greece, for the Year" by Sir Stelios Haji Ioannou and the Greek Entrepreneurship Club. In January 2014, she was appointed to participate in the International Visitors Leadership Program (IVLP), by the State Department, USA. Rebecca has been included twice in the "Fortune List for Most Powerful Women in Greece" (2017 / 2019).
Since 2016, she is in charge of the innovative process of talent acquisition in the New Democracy, as a human resources advisor of Kyriakos Mitsotakis.
Rebecca is an active member of management associations and a founding member of the Entrepreneurs' Organization, Hellenic Chapter.
With a rich portfolio of articles and speeches in her professional areas of expertise. Rebecca passionately pursues issues pertaining to thought leadership and new job market trends while advocating for the need for healthy entrepreneurial growth.
She has been member of assessment committees for young entrepreneurs in various institutions, including Entrepreneurship Awards, by the Athens University of Economic and Business and personally acted as mentor to entrepreneurs in more than 20 cases. At the same time, People for Business is very active to support specific initiatives related to start ups and job creation.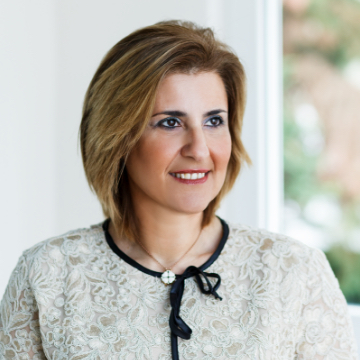 Peter Polydor
Founder and President
Ergo Holdings
Peter is the Founder and President of Ergo Holdings, a privately-held group of companies in the real estate, tech and finance sectors. As President, Peter manages the venture arm Ergo Capital which focuses on investments in tech and high-growth sectors as well as their commercial real estate investment arm, Ergo Properties. In addition to his work managing investments, Peter is the Founder of the Eureka Building, a 3-acre tech hub meant to foster innovation and entrepreneurs with locations in California and Canada. Further to his work at Ergo, he is an Honorary Professor in Innovation and Entrepreneurship at the University of Wales and Founder of Accelerate Greece.
Peter is a recipient of the Greek 40 Under 40 award, the Power 30 Under 30 award, Milken Institute Young Leaders Circle Member and Charter Member of the Canadian C100. He was an Edmonson Fellow at the University of Southern California, received his BA from Occidental College and his MBA with Distinction from the University of Oxford, Said Business School.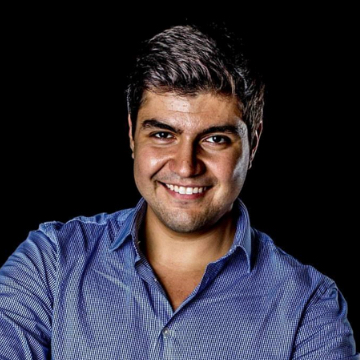 Omiros Sarikas
Managing Partner (CEO) and founding member
Brookstreet Equity Partners
Omiros serves as the Managing Partner (CEO) and founding member of Brookstreet Equity Partners (Brookstreet) a Mayfair-based PEVC firm. Previously, he was a Principal spearheading M&A and Family Office transactions in London, Zürich and New York. His 20+ recognitions include "GameChanger of the Year", "M&A Young Gun of the Year" and "DraxFuture40 investor that shapes the future of Europe".
Omiros holds the Freedom of the City of London as a Liveryman of the Worshipful Company of International Bankers (mother company to Sir Peter Estlin, the 691st Lord Mayor of the City of London) which he currently serves as Head of Education & Awards and Chairman of its Fundraising Advisory Board.
He is also a Fellow at the Royal Society of Arts, Manufactures and Commerce, a Member of the Chartered Institute for Securities & Investment and a General Partner Member of the British Venture Capital & Private Equity Association.
Omiros had an international secondary education at Tasis and ACS. He then read management and finance in England and America at LSE, CBS, LBS and Harvard, amongst others. He is also a published researcher with Oxford and Harvard Fellows and he mentored Harvard Alumni Entrepreneurs as well as UK Mansion House Scholars.
His work has received 200+ PR items in TV, radio, press and he has delivered 100+ conference keynotes. This includes Financial (FT, Wall Street Journal, Bloomberg, Real Deals) and Hellenic media (SKAI, ANT1, NET, Kathemerini, Naftemporiki, Sofokleous).
He has also acted as speaker or panellist in summits (FT, Economist, Delphi Economic Forum), universities (LBS, LSE, CBS, Imperial) and Judge/Mentor at the Global Social Venture Competition (UC Berkeley) and the Venture Capital International Competition (VCIC).
Omiros is keen to support the Hellenic diaspora, facilitated City of London events with the Greek mission to the Court of St James and served as "Judge" at Reload Greece VC competitions and the Greek International Women Awards (Finance).
Brookstreet is actively investing in innovative Hellenic SMEs which experience transformational growth and is a Corporate Ambassador of The Hellenic Initiative (THI).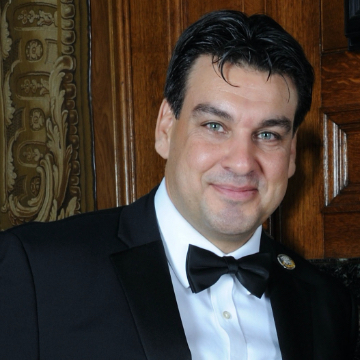 Andreas Taprantzis
CEO
Avis Greece
Andreas Taprantzis is the CEO of Avis Greece, the leading car rental company, with 500 people, a wide network of car stations, a fleet of 40,000 vehicles, a balance sheet of €500 million in assets and EBITDA at the range of €100 million.
Prior to his current position, he was the Executive Director of the Hellenic Republic Asset Development Fund, responsible for infrastructure and real estate assets, including airports, ports, marinas and hotels.
In 2009, he was the COO and Managing Director for Retail Banking of the Hellenic Postbank (TT) as well as BoD member and Chairman of the Audit Committee. In December 2010, he was Deputy CEO of T Bank.
From 2005 up to 2009, he was the CEO of the Hellenic Post Office (ELTA), as well as member of the Board of Directors of the Hellenic Postbank (TT). In August 2008, he was elected by the 192 Postal Operators of the world as Chairman of the Postal Operations Council (POC) of the Universal Postal Union (UPU), a United Nations Organization, for the period 2008 to 2012.
Since July 2019, he is a member of the Board of Directors of Attica Bank, as well as the Chairman of its Risk Management Committee.
Dr. Taprantzis holds a MSc Degree in Chemical Engineering and a PhD Degree in process control and artificial intelligence from the National Technical University of Athens, as well as an MBA and an Advanced Management Certificate (ALP) from INSEAD.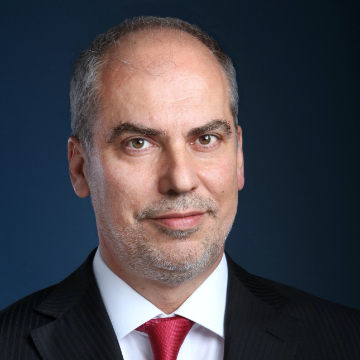 Chris Tsangos
Chairman
Youth Entrepreneurship/Junior Achievement
Chris currently participates in the PJ Catalyst tech fund and is one of the key originators of the Hellenic start-up ecosystem, establishing the Athens Innovation Centre with Bill Gates and developing the first national innovation competitions. Serving as Chairman of Youth Entrepreneurship/Junior Achievement, Chris has been also active in growing entrepreneurial culture in the educational system. During his international career in the high tech sector, Chris served as CEO of Microsoft Greece and Regional Marketing Officer for Online Consumers in Central & Eastern Europe. Previously, he was the GM of Intel Greece, BU Director for Intel EMEA HQ and Marketing Director for Madge Networks EMEA honoured by the HMS Royal Award for Exports. During his early engineering career he assumed an advisory role for European Union and developed electronic innovations for Airbus and Jaguar.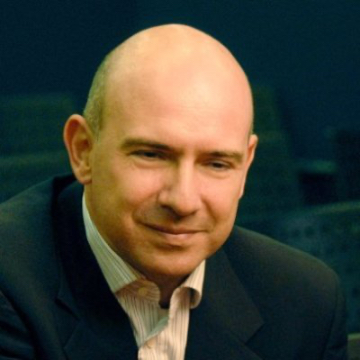 Marco Veremis
Co-founder and Executive Chairman
Upstream, Partner at BigPi Venture Capital
Marco was born in Athens, in 1973. He holds a BA from the University of Warwick and an MPhil from Oxford University.
Marco started his career in 1996, as a marketing strategist with Omnicom, WPP and IPG, where he developed global communication strategies for brands such as Nestlé, Smithkline Beecham, Johnson & Johnson and Sony Electronics.
In 2002, he returned to Greece and, along with Alex Vratskides, co-founded Upstream. Since then, Upstream has evolved into a leading global technology company within the field of mobile commerce, conducting business in over 45 markets. Marco served as Upstream's CEO until June 2017, and today is its Executive Chairman of the Board, whilst also a partner at BigPi Venture Capital.
Marco is an active angel investor and member of the board in technology companies such as Persado, Workable and Hellas Direct.
In parallel, Marco is the President of SEN/Junior Achievement Greece and a Board member of the Hellenic Federation of Enterprises (SEV), of the Foundation for Economic and Industrial Research (ΙΟΒΕ), of Endeavor and of the research and policy institute diaNEOsis. Marco has been awarded with the EY Greek "Entrepreneur of the Year" award, in 2013.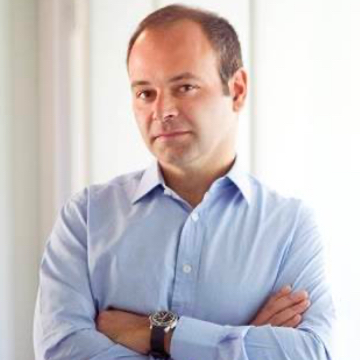 Harriette Condes-Zervakis
Retired secondary school educator
Harriette Condes-Zervakis is a retired secondary school educator, professional developer, and administrator. She has presented and co-presented at local and national conferences on the topics of school improvement and small learning communities. Condes-Zervakis was listed in Who's Who Among America's Teachers and received recognition from her School Board, Faculty Association and the South Suburban Association for Supervision and Curriculum Development for exemplary leadership.
Condes-Zervakis is a member of several professional organizations, served as president of The Hellenic Professional Society of Illinois, and is currently co-president of The Greek Women's University Club and vice-president of the parish council of Assumption Greek Orthodox Church of Homer Glen, Illinois. She has a life-long love of Greece and all things Greek.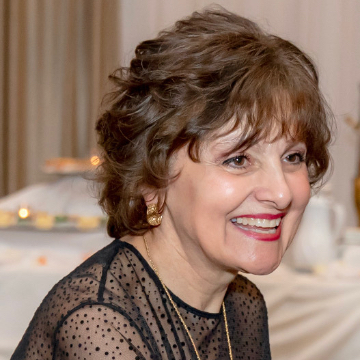 Pete Zervakis
News anchor and reporter
NBC affiliate WTMJ-TV
Pete Zervakis is a news anchor and reporter who's worked in TV markets across the state of Wisconsin - most recently in Milwaukee at NBC affiliate WTMJ-TV. His journalistic work has been recognized by the State Bar of Wisconsin, the Wisconsin Broadcasters Association and the Milwaukee Press Club. Prior to making the move North, Pete graduated with highest, Bronze Tablet honors from the University of Illinois at Urbana-Champaign, where he majored in journalism. He remains involved with the Annunciation Greek Orthodox Church of Milwaukee, and also runs the website MidwestGreekAmericans.com, which spotlights influential Hellenes from America's Midwestern states.